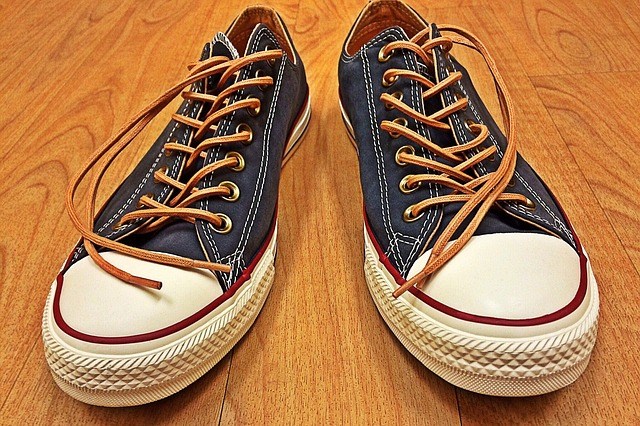 July 20, 2016
Fake Kanye West shoes on Instagram?
With over 300 million daily active users, Instagram is changing how we live, how we eat, and even how we think. It serves as an outlet for us to share information about communities, politics, fashion, parenting, travel, work, and trends. While Instagram has rewarded us with many platforms to share and create, what most may not realize is that criminals are using this same technology platform to lure consumers into buying counterfeit goods. Many of the ads found on social media will take the user to a third party website, which allows them to purchase counterfeit goods online.
Recently, Instagram has been sponsoring ads that direct users to third party websites that sell fake products. For example – Kanye West's Yeezy Boost 350s. For those of you unaware of this fashion trend, these are shoes designed by rapper Kanye West and are being sold upwards of $1,000. Instagram is linking third party websites who sell knock-off Yeezys ranging from $29-$99. It's common for people to sell high-priced items on social media as it serves as the perfect outlet to get your product out there. Many knock-off sellers are catching on to this trend and promoting counterfeit products using Instagram and other social media applications as platforms.
Of course, many of us can recognize a fake product almost immediately. However, that certainly doesn't stop us from purchasing one. Many people knowingly buy fake products to save money – if the product is somewhat similar and costs significantly less, why not? What people may not know is that replica products are severely harmful.
Counterfeit goods directly affect brands and companies. Profit loss, employee layoff, and even damaging entire supply chains can occur. It undermines development and research work at global level, endanger the health of the buyer, and even harm relationships between governments, companies and communities. It also means local authorities can't collect taxes on the goods, resulting in fewer resources to invest into communities. Counterfeit goods are increasingly misleading, and buyers don't realize the negative impact these products cause. More so, many are unaware that they are even being conned while they surf what they think to be a legitimate social media platform.
The online market for counterfeit goods is increasing every day and having a negative impact on society at large. Although most business are aware of this increasing trend, it hasn't been that easy to eliminate. Cyber-vendors are advancing with new technologies such as botnets and algorithms that are constantly used to display advertisements of counterfeit goods and lure people into their products.
Instagram does have a policy in place for advertising:
"Ads on Instagram must not violate the Instagram Community Guidelines [which prohibit the infringement of others' intellectual property rights]. Additionally, ads must not contain any of the following: Content that infringes upon or violates the rights of any third party, including copyright, trademark, privacy, publicity, or other personal or proprietary rights."
Instagram, as well as other social media platforms, have teams who investigate infringement of intellectual property and user feedback is always welcomed to help remove ads that are violating policies. Even though these guidelines have been set, counterfeit items are still finding their way onto the screen.
As long as there is a demand, there will be a supply. While certain strategies and technologies are being developed to detect and minimize this type of fraud, perhaps there is something more proactive that we can do in the meantime – simply do not purchase counterfeit goods! If something seems too good to be true, it probably is…