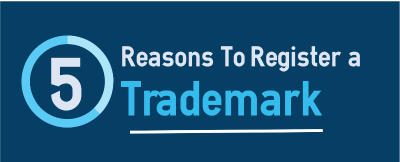 April 19, 2018
5 reasons to register your trademark
A trademark registration can be vital to your company's profits & longevity!
A trademark clarifies for customers who you are and distinguishes your brand from competitors. It also lets you stand out in the marketplace and stand firm in the courtroom. But why should you bother registering your trademark with the USPTO? We've made an infographic to help explain!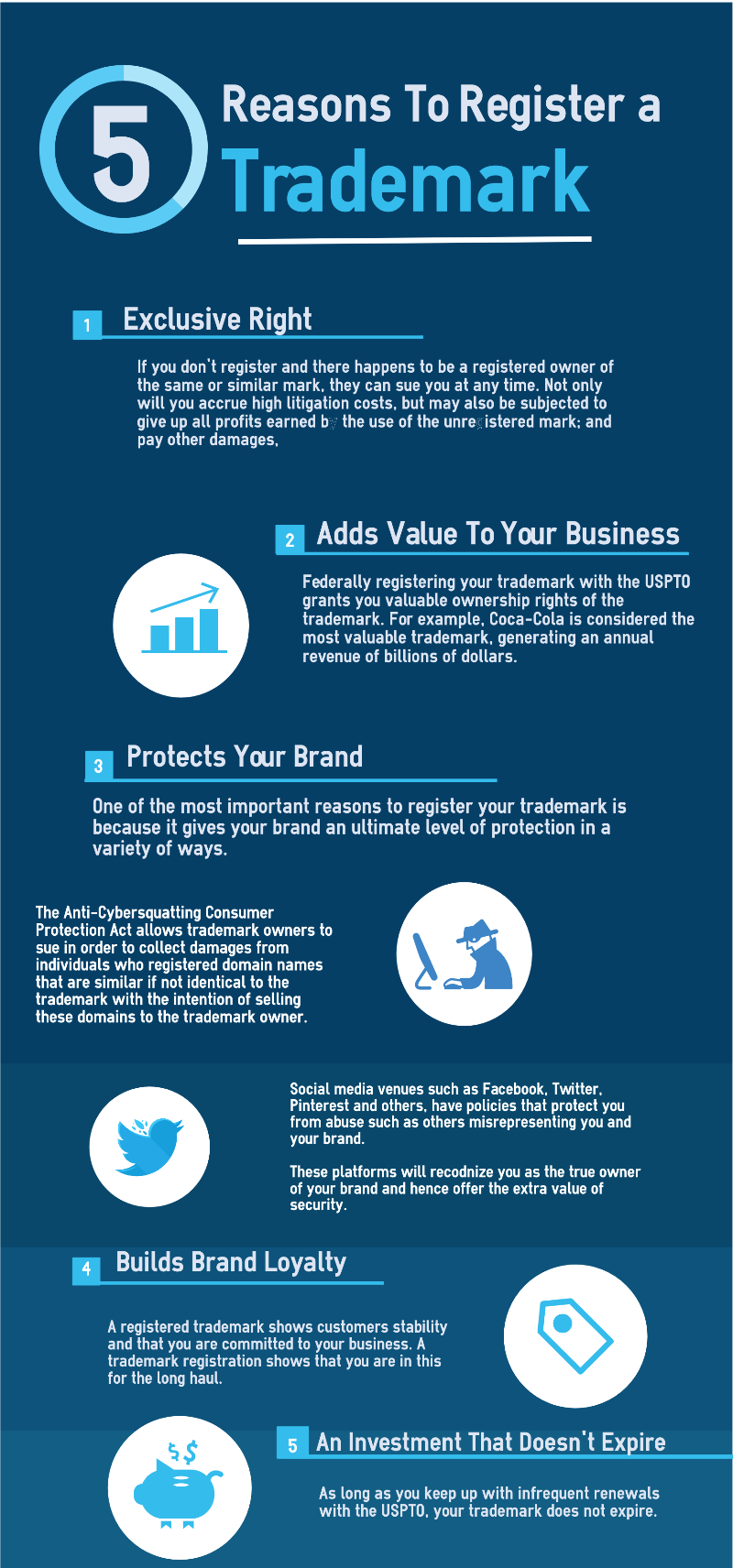 Let us do the work so you don't have to
Nexio's trademark experts can manage the trademark registration process from research to registration with the USPTO. Many clients are confused by the trademark registration process. The attorneys at the Nexio can do the heavy-lifting for you! What makes us stand out from our competitors is that we can help you stay on top of renewals and conflict monitoring so you can focus on what's important, your business.